WELCOME TO
CAMBRIAN EXTENDED DAY
ONLINE REGISTRATION AND PAYMENT SYSTEM
Cambrian School District offers an extended day program to provide safe, positive and inclusive environments that will continue to enrich the lives of our students beyond the traditional school day!
Cambrian Extended Day Programs and Schedules:
2022-2023 School Year Extended Day: August 24th-June 16th, Monday-Friday.
-Before School: 7:00AM-Start of School.
-After School: End of School-6:00PM.
-3 Weeks TK/Kinder Half Day: Kinder Release-End of School Day (8/24-9/9). * Please add an additional contract should you like your child to begin care at the early release time in addition to the regular afternoon program contract.
-Held at Bagby, Ida Price, Fammatre, Farnham, Sartorette and Steindorf School Sites.
-Early release Wednesdays are provided from dismissal time-6:00PM at no additional cost.
Extended Day

Accelerated Academy
Dates: 6/15-7/14
Location: Steindorf Extended Care Time: 12:15PM-5:15PM Price: $220/week
Our program will offer the extended day program directly following the summer accelerated academy program located in the Steindorf school cafeteria! Please note this is only offered to our students who are attending the summer accelerated academy program.
Registration is open!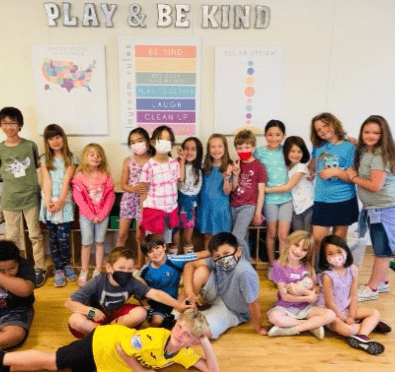 CAMP CAMBRIAN
SUMMER 2022 STEAM ADVENTURE!
Looking for summer fun? Join us at Camp Cambrian for six weeks of STEAM exploration located at our Fammatre and Ida Price school campuses. Camp Cambrian is an extension program of Cambrian Extended Care. Registration is now closed.
Please visit our summer camp website at: cambriansd.ce.eleyo.com/campcambrian for more information!
How to Enroll for all Cambrian Extended Day Programs
Step 3
Please check your email for initial contract request confirmation to be followed by a second email confirming your child's enrollment in the program.





Looking to Pay a Bill?




You can find your bills for all extended day

programs by logging into your account.





Get In Touch

Please contact us with any questions!

Christina Bingham | Coordinator

P. 669.268.6015